THE PORTRAIT IN WATERCOLOR

WITH MARK WESTERMOE
Instructor: Mark Westermoe
Duration: June 25 - August 20, 2018 (8 weeks)
Video Upload Time: Mondays by 5:00pm PST
Online Access: $199
Difficulty: All Levels
Mark Westermoe is a renowned artist, illustrator, and instructor. In this 8-week online class, you will learn how to create beautiful portraits using the challenging medium of watercolor.
Mark will start from the fundamentals in this class, giving a thorough introduction to brushes, paints, paper, and palettes. He will help you gain a better understanding of color relationships and value relationships throughout the class.
You will begin by starting with small watercolor studies, and eventually graduate onto larger portraits. Mark will be working from a variety of different models, the high-resolution photos of which will be provided for you to work from and follow along.
You will benefit from Mark's generous teaching style as he provides informative lectures and beautiful demonstrations. You can watch the recordings on your own time.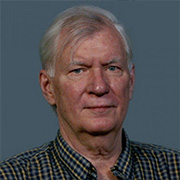 Mark Westermoe is one of the giants of figure drawing in Southern California. Along with his stunning drawings, paintings, and illustrations, he is also a world-class instructor.
After graduating from Stanford, Mark returned to L.A. and began studying with his mentor, the great Fred Fixler, who was a student of legendary teacher Frank Reilly. Mark quickly became Fixler's top student and protege. After Fixler's death, Mark continued in the tradition of his mentor; handing down the knowledge of the Reilly Method to his students.
Mark's professional illustration career rose to prominence when he worked for some of the top advertising houses in Hollywood, including BLT Communications and Seiniger Advertising. You can see his work on many feature film posters such as Braveheart, Total Recall, and Home Alone. Along with his film and figurative work, Mark founded Associates in Art in Sherman Oaks, California, which became one of the top private art schools in the country.
Many world-class artists and illustrators taught at Associates along with Mark, and many students and alumni became a "who's who" of figurative art. Great artists such as Kevin Chen, Sergio Sanchez, and Paul Wee are just a few of Mark's outstanding former students.
Mark has revived his love and passion for drawing, painting, and teaching. Mark continues to master figurative art, and teach privately in Claremont, California.
Sales are non-refundable but in some cases we can switch a student's enrollment in a class that has not yet started to another class of equal or lesser value.
Art Mentors reserves the right to cancel, limit enrollment, substitute instructors or models, reschedule or modify a class with notice to enrolled students.
If a class is canceled enrolled students will be given a refund. If an instructor is unable to finish a class term a refund will be given to students at a pro-rated amount.
FREQUENTLY ASKED QUESTIONS
Q.

Is this class online or in-person?

A.This 8 week class is online. Students will get online access to the recordings for a 6 months.

Q.

How advanced do I need to be to take this class?

A.This class is recommended for artists of all levels!

Q.

Can I get a refund if I change my mind?

A.Sales are non-refundable but in some cases we can switch a student's enrollment in a class that has not yet started to another class of equal or lesser value.